September 7th, 2008
The 2008 fall migration was a very unusual one. The Ruby-throated hummingbirds were late nesting that year. The hatchlings coming off the nest combined with the Ruby-throated Hummingbirds migrating from north of us caused the numbers of hummingbirds at the feeders to be increased dramatically. For some, activity like this is normal. For us, we may not see this many here again. You have to turn the speakers up rather high, however you can hear the "chittering" of the hummingbirds as well as a few other birds in the background. Thanks, Jim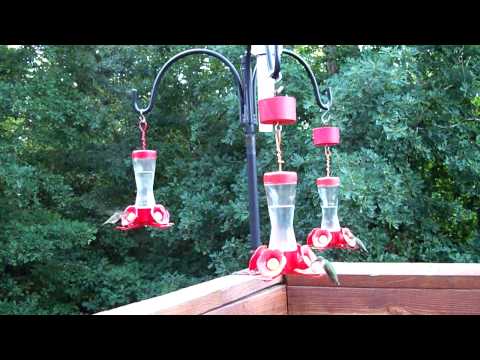 The video above focuses on the activity at the cluster of three feeders on the deck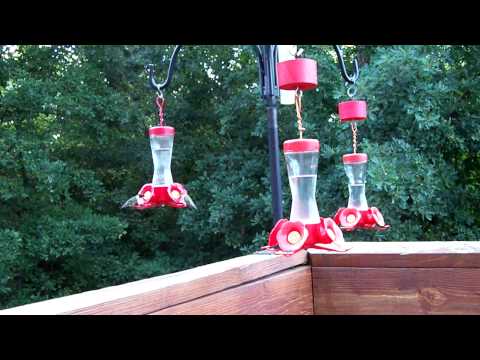 Another slightly longer video of the cluster of three feeders on the deck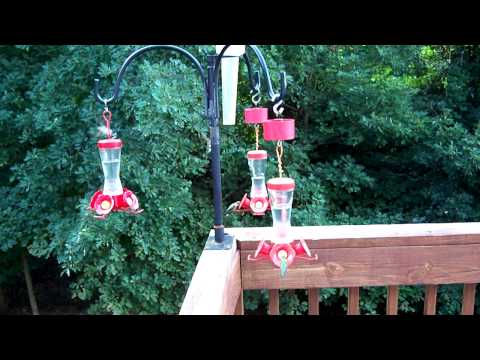 The above video pans across the deck showing all of the feeders. Notice the single feeder on the right side is owned by one hummingbird.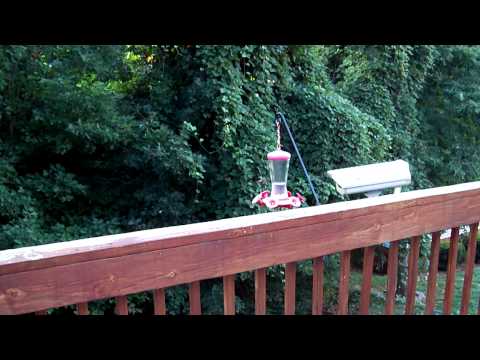 Another panning shot over the deck. Includes a zoom in on a female Ruby-throated Hummingbird that turns "grumpy" and again on the male Ruby-throated Hummingbird that owns the feeder on the right side of the deck.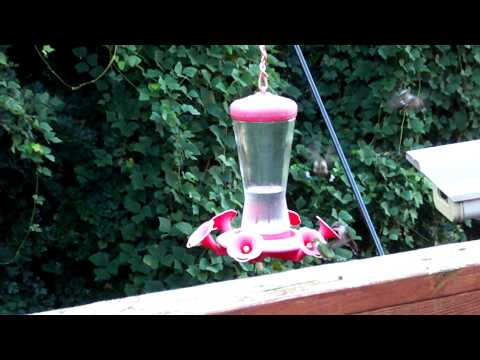 Above video focuses mainly on the activity in front of the feeder cam.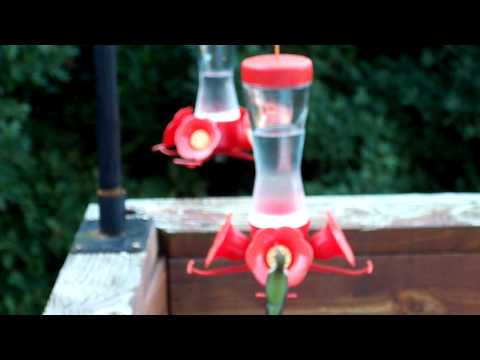 This video focuses on the feeder cam as well as panning across the deck.
Filed under
|
Comment (0)